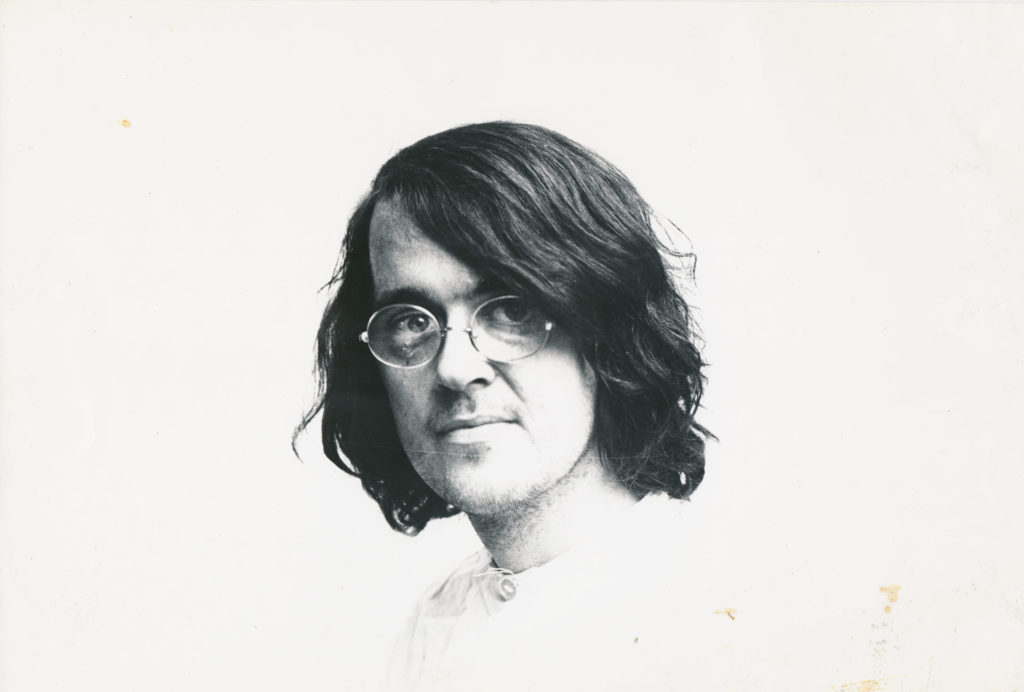 Dust Exchange
with William T. Wiley
1967
Terry Fox interviewed by Willoughby Sharp, 1971:
WS: What was your very first piece of sculpture?
TF: The first sculpture I ever did was Dust Exchange with William Wiley in 1967. I made nine or ten transfers while I was in Europe. Once I exchanged dust from a shelf in the American Express paperback library with dust on an Egyptian tomb in the Louvre. Another time I sent a big piece of dust from a friend's barge to Wiley in New Jersey, and replaced it with dust he sent me from a girl's studio..Then I shipped Wiley a package of dust from a Paris metro, and put Wiley's dust in place of the dust I had removed.
WS: In exactly the same place?
TF: Yes, they have a fabulous network of metros. The trains are numbered and I waited two days for that particular train to come by again.
Excerpt: Willoughby Sharp, "Terry Fox: I wanted to have my mood affect their looks", in: Avalanche, New York, Winter 1971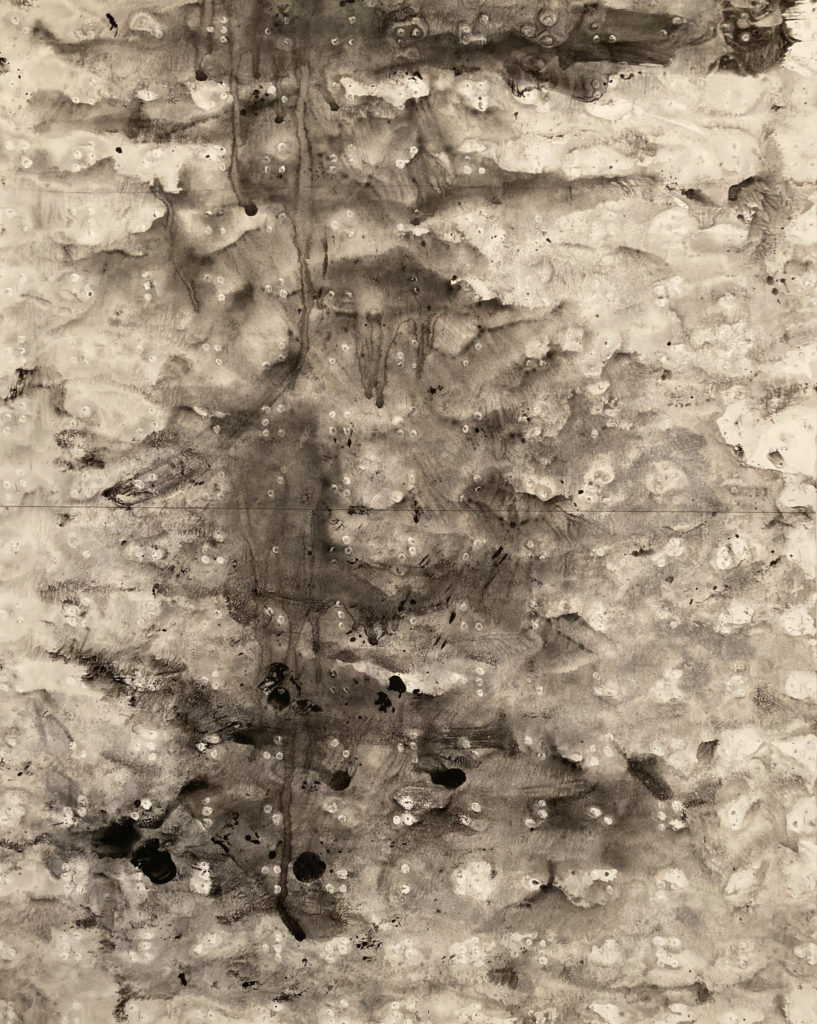 Untitled
(Paris Drawings)
1967
4 drawings
ink on paper
each 66 x 51 cm
»The Paris Drawings (4 drawings, ink on paper, each measuring 26 x 20 inches, Paris, May 1968), were the last I did after 10 years as a painter. I did all 4 drawings in one day. They were meant to be representative of the surface of the Paris walls. All were done by brushing wet ink into the dampened paper and then pressing my hands into the surface, folding and refolding. They were the final manifestation from me of ›art for art's sake‹.«
Excerpt: "Terry Fox - Metaphorical Instruments", Museum Folkwang, Essen 1982, daadgalerie, Berlin, 1983. (p. 6)
© Estate of Terry Fox. Photo: Terry Fox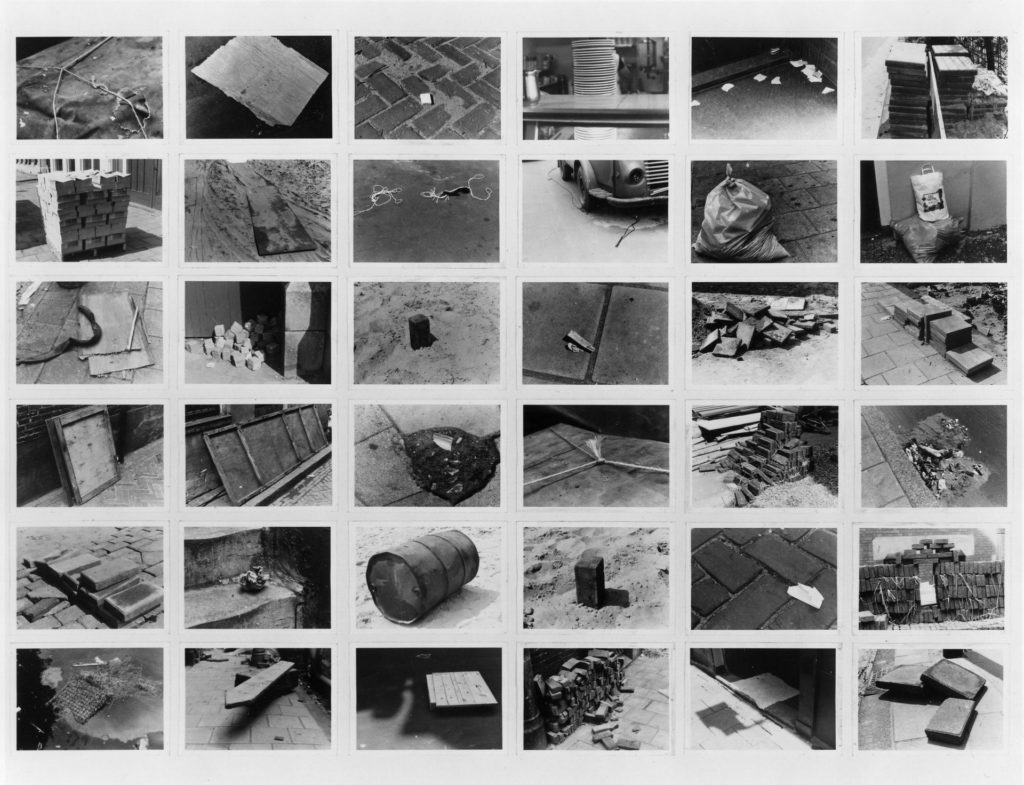 Amsterdam, July 19, 1968,
from 11:00 AM to Noon
1968
36 photographs
vintage prints mounted on board
© Estate of Terry Fox. Photo: Terry Fox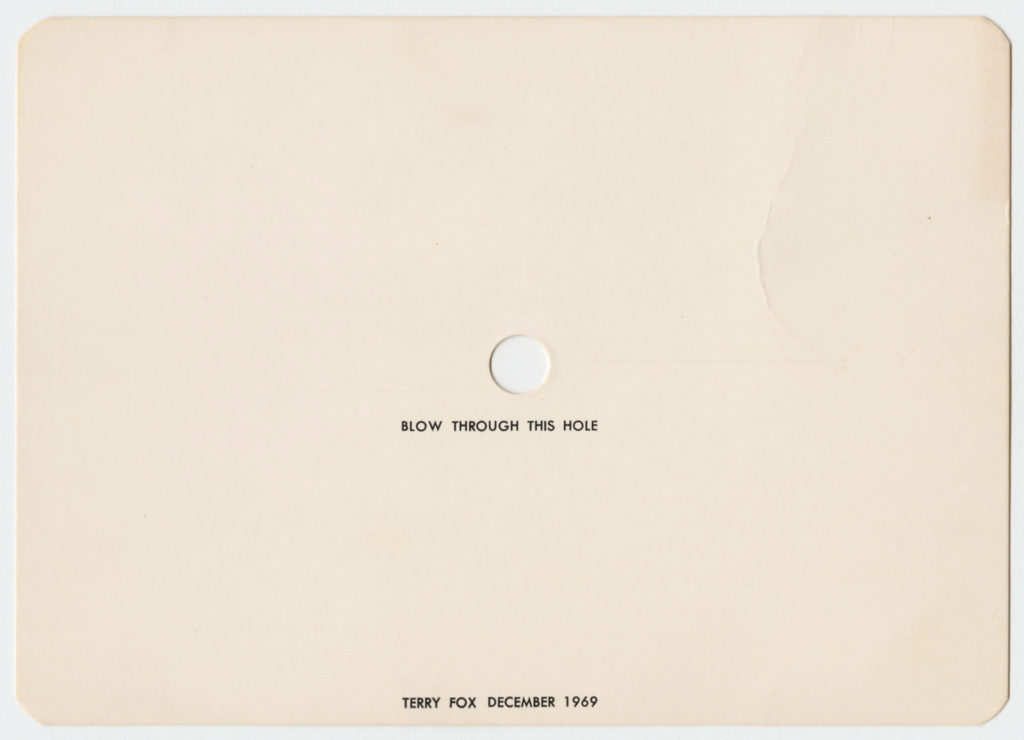 Blow through this hole
1969
work on paper / Mail Art
ink on paper
each 66 x 51 cm
»I made this card in 1969. I gave it to friends and mailed one to everyone I knew or whose address I had, including Jospeh Beuys, Dick Higgings. Breath, marijuana smoke, cigarette smoke, and who know what else was blown through the hole. Each became an unsigned ephemeral sculpture by me.«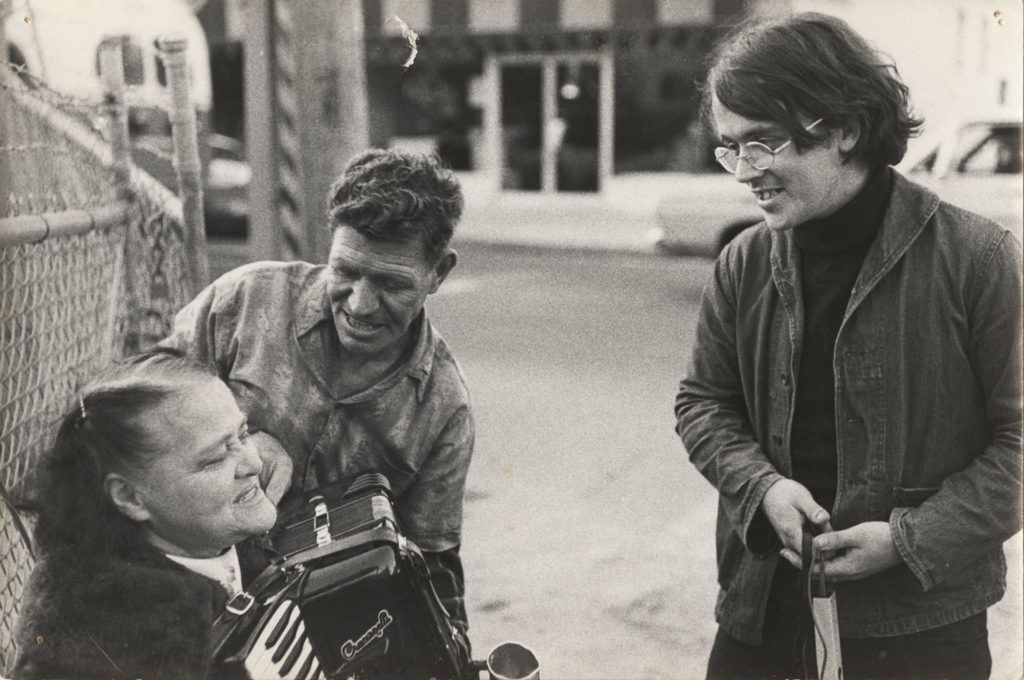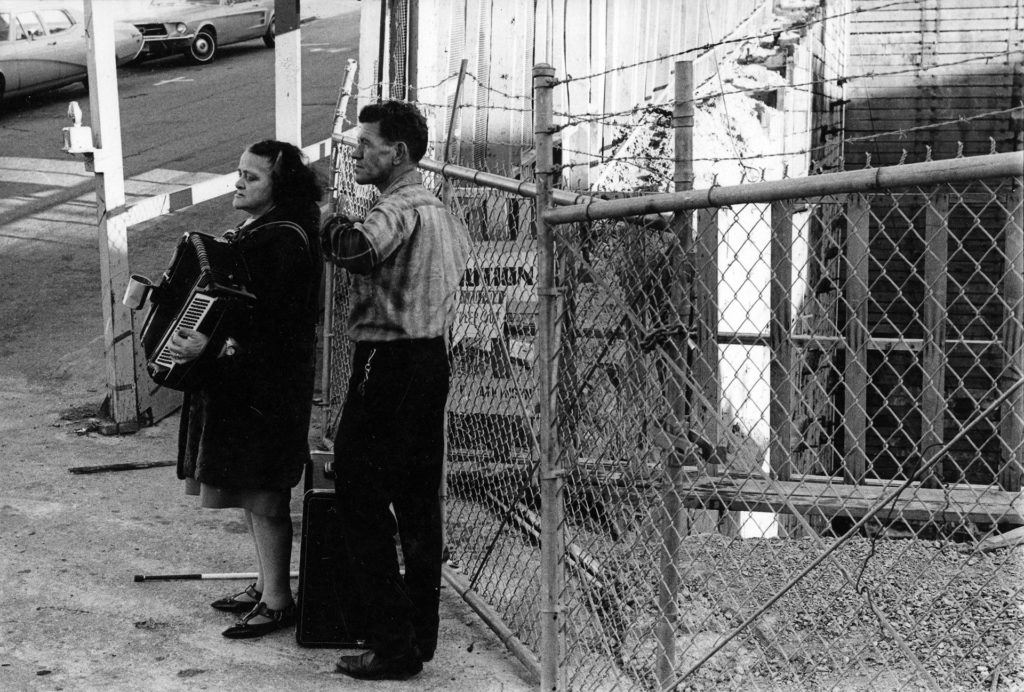 What do blind men dream
1969
part of series: Public Theater / Theater of the Void
(Manifestation 2)
street situation
date: April 26, 1969
duration: »from 5:30 p.m. until dark
place: 20001 Union Street, San Francisco
»This was the second in a series of Public Theatre events. I discovered a beautiful blind lady and asked her to sing on a San Francisco street corner near a gigantic open pit (…). Announcements were sent out and a lot of people came. «
Excerpt: "Terry Fox - Metaphorical Instruments", Museum Folkwang, Essen 1982, daadgalerie, Berlin, 1983. (p. 14,15)

© Estate of Terry Fox. Photo: Barry Klinger